AAUW Traverse City Area Branch
AAUW's mission:


"Empower and advance equity for women and girls."
—Events are in-person and virtual, following COVID-19 precautions—
December Holiday Party
Given the low numbers for in-person AAUW-TC events and the surge in COVID cases regionally, the Holiday Party Committee has decided it would be best for us to not plan an in-person event this year.
However, we are planning a ZOOM Holiday Gathering.
Stay tuned for details!
Makers: Contact Shirley M or Amy G to sell your holiday items at the Mercato on the first Saturday in December.
Join us in friendship and in the mission of
working for equity for women and girls.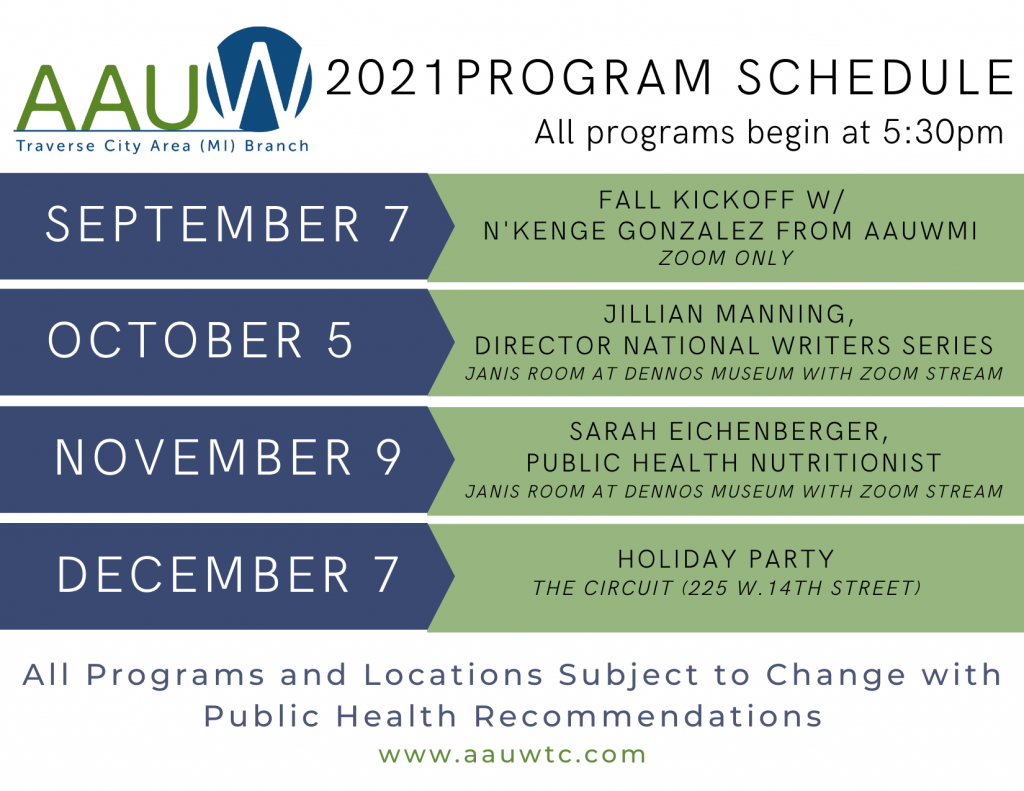 The Traverse City Area Branch of AAUW was chartered in 1954.
Various community projects, monthly Branch meeting, congenial interest groups, networking with other groups,
and issues and topics of interest are all a part of the
many and diverse activities offered by the Branch.
American Association of University Women (AAUW) is a nationwide network of more than 170,000 members and supporters, 1,000 branches,
and 800 college/university institution partners.
AAUW-TC is a 501(c)(3) Public Charity Organization