AAUW Traverse City Area Branch
AAUW's mission:


"Empower and advance equity for women and girls."
—All events are virtual, following COVID-19 precautions—
Tuesday, May 4th 5:30pm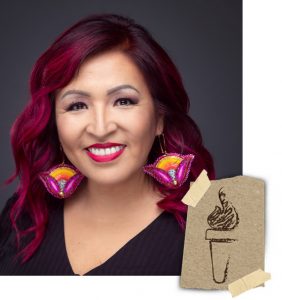 Our May speaker will be Angie Sanchez. Angie is a graduate student at Michigan State University in the geography department and a member of the Grand Traverse Band of Ottawa & Chippewa. She will be speaking about her work to increase breastfeeding in the Native community
.
The schedule for the evening will be:
5:30 Speaker's Presentation followed by Q & A
Register by following this link
For those unfamiliar with Zoom, there will be help available to you or you can call in on the phone number provided when you register.
Join us in friendship and in the mission of
working for equity for women and girls.
The Traverse City Area Branch of AAUW was chartered in 1954.
Various community projects, monthly Branch meeting, congenial interest groups, networking with other groups,
and issues and topics of interest are all a part of the
many and diverse activities offered by the Branch.
American Association of University Women (AAUW) is a nationwide network of more than 170,000 members and supporters, 1,000 branches,
and 800 college/university institution partners.
AAUW-TC is a 501(c)(3) Public Charity Organization